With the changing leaves, cooler crisp air, and gorgeous sights to behold, Fall is easily one of the most popular seasons to visit and enjoy the Niagara Region.
The rich and lush setting is known to be one of the most beautiful places in Ontario, and there are great activities happening all around Niagara to help showcase the natural beauty and great community spirit we have here.
Enjoy our featured Fall-themed events and activities happening this month during your visit to our beautiful destination.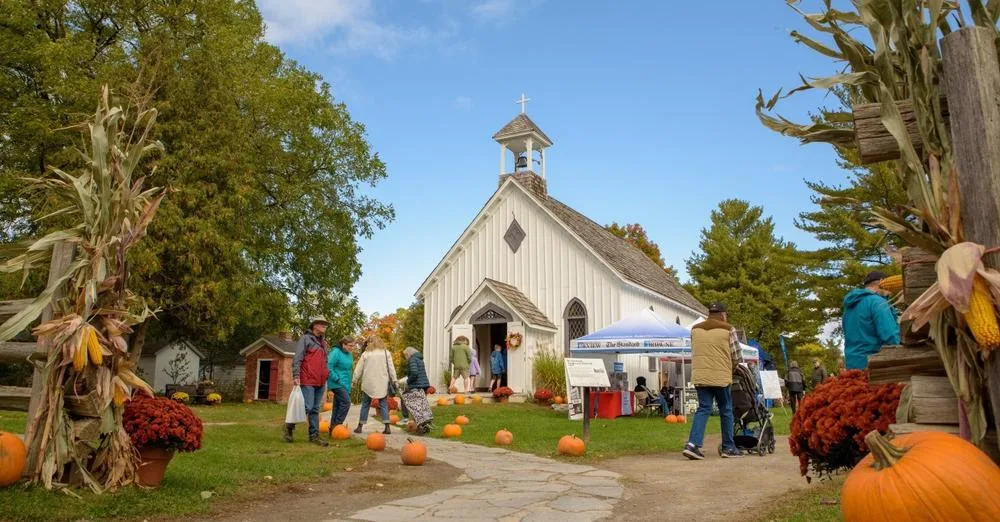 Annual Ball's Falls Thanksgiving Festival:
The 49th Annual Ball's Falls Thanksgiving festival returns on October 6, 2023 and features a diverse range of activities along the beautiful forested trails of the Niagara Escarpment.
Over the course of the weekend, this open-air festival offers delicious foods, craft beverages, and wines, a local farmer's market, live music, children's entertainment, historical demonstrations, guided tours and nature hikes, and many Thanksgiving memories.
Discover the incredible and one-of-a-kind works created by over 150 local artisans while sipping on a craft beer or warm apple cider. From handcrafted jewelry to beautifully woven textiles or homemade baked goods, you'll find an array of unique and seasonal creations.
The Ball's Falls Conservation Area transports you back to the early-to-mid-19th century with a blacksmith shop, an operating flour mill, a lime kiln, and a carriage shed. Historical heritage tours will be available all weekend to those who are interested in learning more including Black Smith Shop Tours and Demonstrations, Grist Mill Tours, Niagara Handweavers and Spinners Demonstrations, the Ball Family Home and Cabin Tours, and the Ball's Falls Historical Church Tours.
Tickets are available online now and discounted rates are available for seniors all weekend long.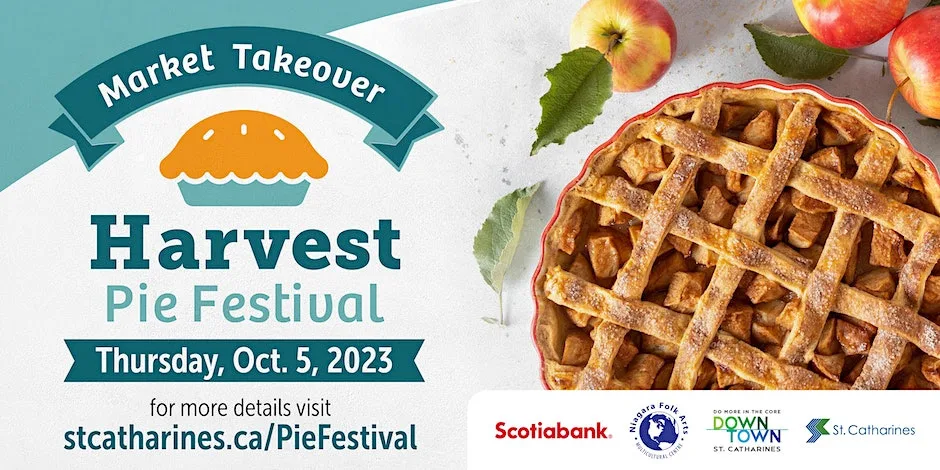 Harvest Pie Festival:
Held at Market Square on Thursday, October 5, the St. Catharines Downtown Association and the Niagara Folk Arts Multicultural Centre take over the Farmers Market in partnership with the City of St. Catharines.
The Harvest Pie Festival runs from noon to 3 p.m. and will feature a variety of 9″ and 4″ pies. With sweet and savory pies from local bakers and other small businesses, sample pie tickets are also available on-site for those looking for a little taste of everything.
$5 from each pie sale will support local charities and tickets are free and can be reserved online.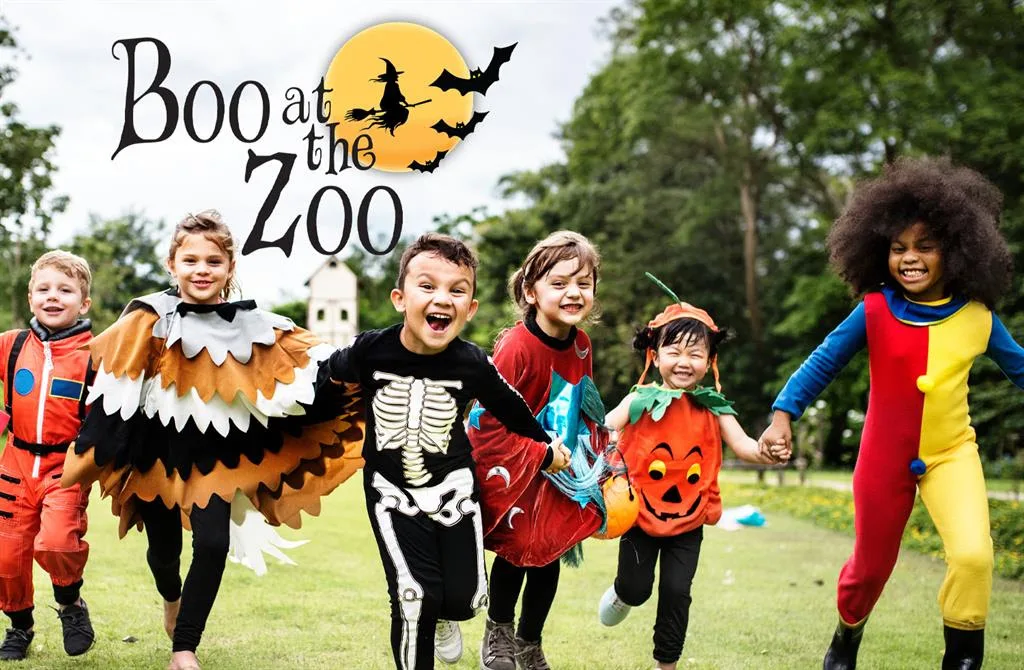 BOO at the ZOO:
Over the Thanksgiving weekend, families are invited to trick or treat through the park at BOO at the ZOO!
This spooky and child-friendly weekend will see over 100 local vendors handing out treats and will include Halloween-themed activities, exhibits, seasonal photo ops, crafts, and daily costume contests. Free admission is offered for children under the age of 12 who are dressed in costume.
Safari Niagara will also be collecting non-perishable food donations for local charities and food banks. Tickets are available for purchase online.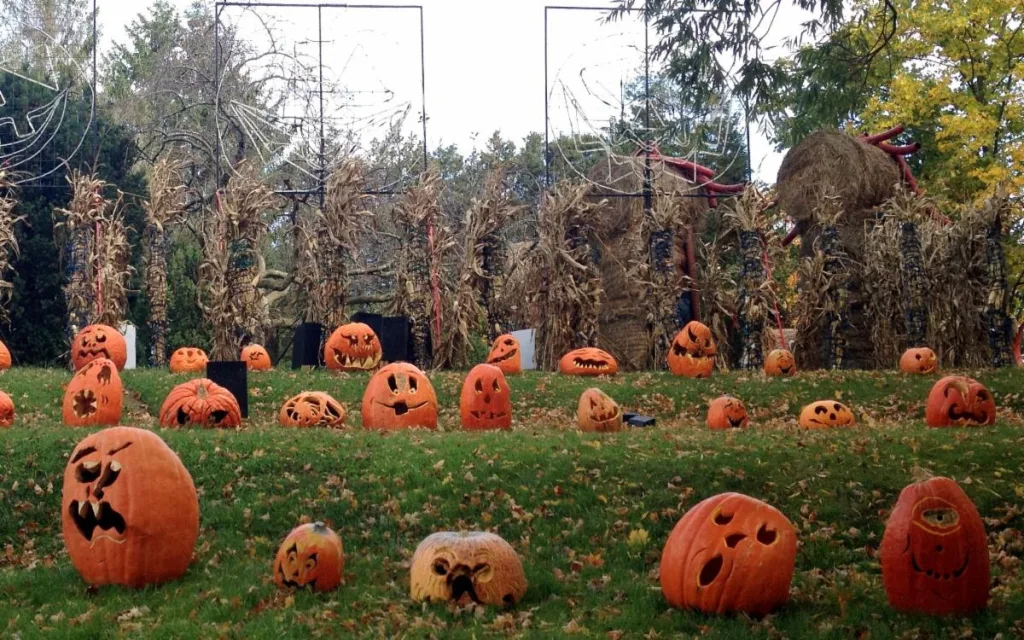 Howells Pumpkin Farm:
Enjoy the Fall festival attractions at Howells Pumpkin Farm throughout October. With over 20 attractions, games, and shows, make some seasonal memories with friends and family. Howells is a great way to celebrate the spooky season and get outdoors with great activities all month long including a pumpkin light show display, pumpkin slingshot, a zombie paintball shooting gallery, sunflower fields, a haystack jumping pillow, and a corn maze!
While there is no admission charge to enter the Pumpkin Area or Beer and Wine Garden, you can purchase a fun pass or seasons pass for the Howl'n Theme Area.