Niagara Grape & Wine Festival, Canada's largest wine festival, is just around the corner and ready to celebrate another incredible year! While flagship events have been ongoing throughout the year, the Grape & Wine Discovery Pass and Montebello Wine & Culinary Village kick off as of September 8, 2023.
Montebello Park Experience:
Montebello Park, home to this year's six-day celebration, will see the Montebello Wine & Culinary Village experience return on September 15-17, and September 22-24. There will be over 100 Niagara VQA wines, food from local restaurants to try out, live music, unique experiences, and more.
This year's park experience will see some new events including the Food + Drink Marquee sponsored by Niagara College that will put the spotlight on female chefs and winemakers across the region. The Harvest Lounge and VIP Cabanas are specially curated spaces that add a heightened level of comfort and luxury as you enjoy the festival. Of course, the Family Fun Zone will also provide a great space for little ones of all ages to enjoy activities, vendors, and more.
Check out the schedule below for all of the live entertainment you can expect to see during the Wine Festival: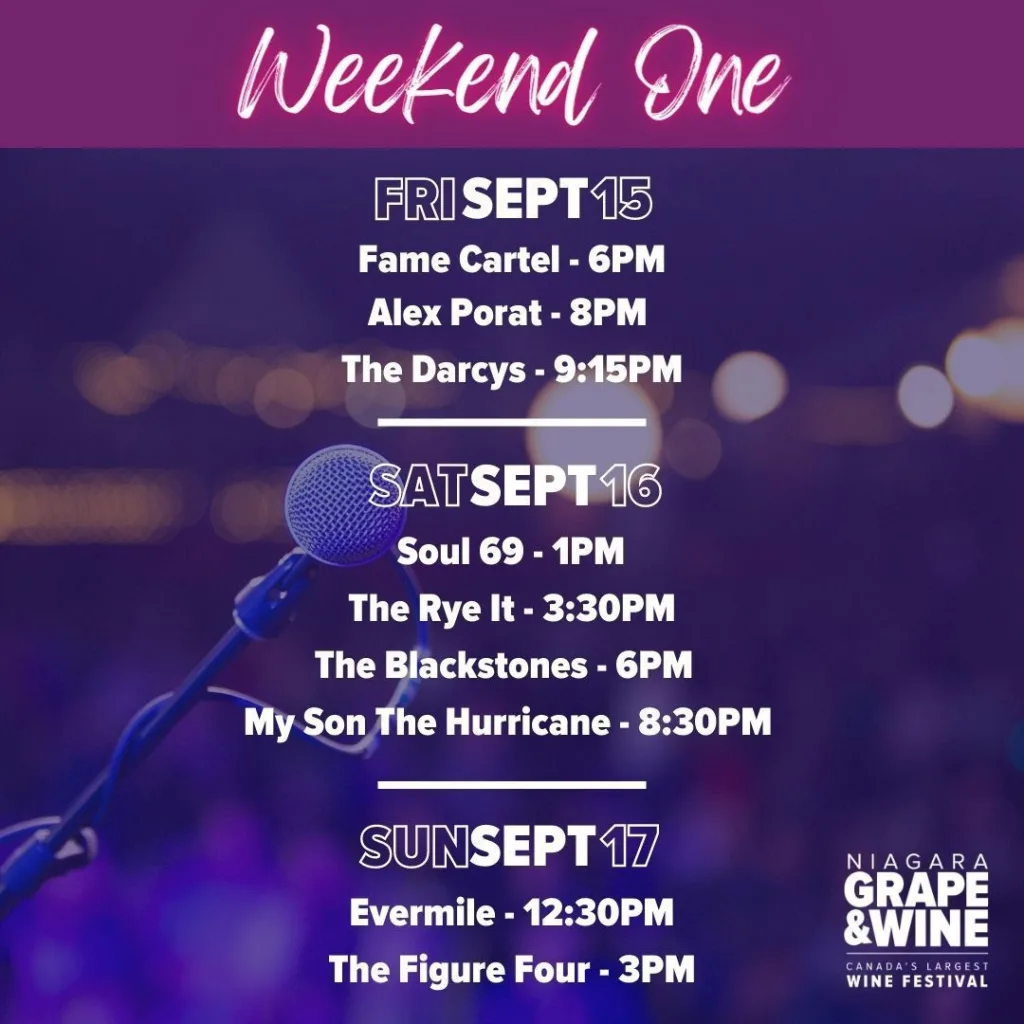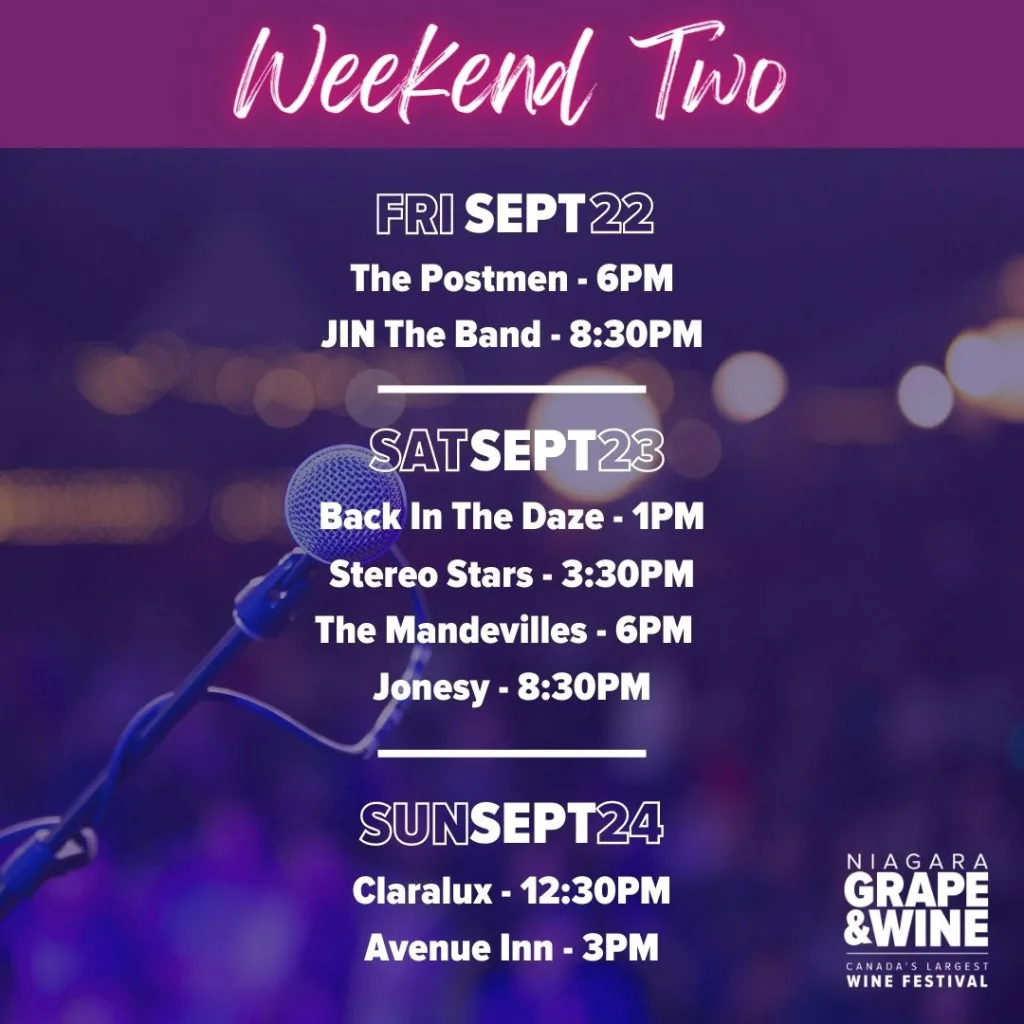 Discovery Pass:
This year's Discovery Pass program allows you to explore Niagara's wine country on a self-guided journey. With up to 6 top wineries and unique tasting experiences, passes are available now for purchase online and feature a variety of options to fit your schedule and create your own custom experience. The Discovery Pass program will run for three weekends between September 8-22, from 11:00 AM to 5:00 PM. We suggest checking out Lakeview Wine Co. and Henry of Pelham.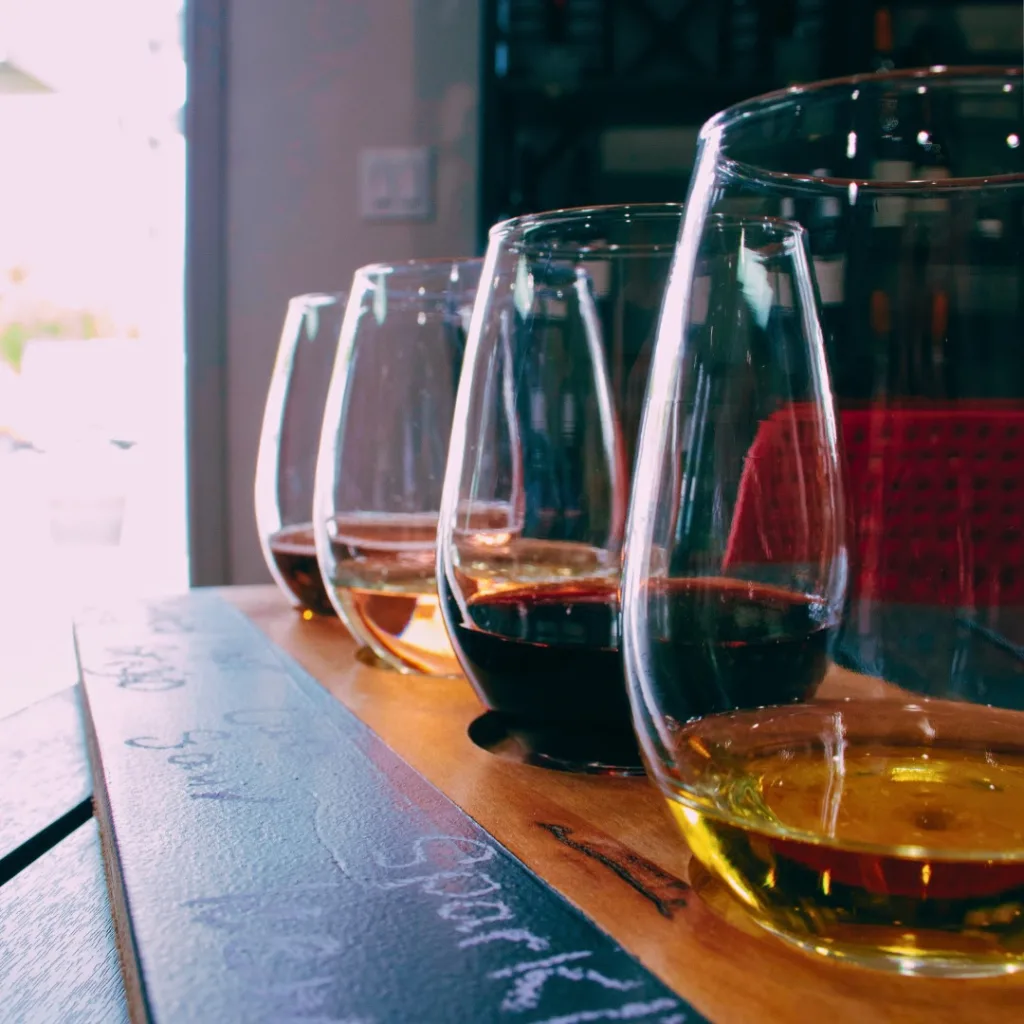 Grape & Wine Parades:
A community favourite, the two annual Grape & Wine Parades will take the streets by storm on September 16 and 23 in downtown St. Catharines.
The Pied Piper Parade invites families and children to dress up in "Show Your Stripes" themed costumes to walk a special route from Montebello Park. Be sure to stick around afterward for complimentary snacks and drinks in the Family Fun Zone
The Grande Parade, on September 23, will see thousands of people come together to celebrate the festival and enjoy live entertainment, parade floats, music, and more. Be sure to snag your spots early so you can have the best views of the parade and stop by a local restaurant or bar afterward to continue the festivities.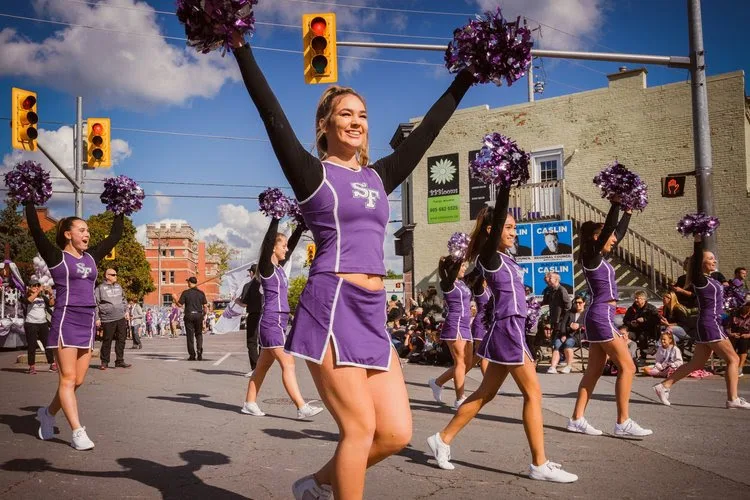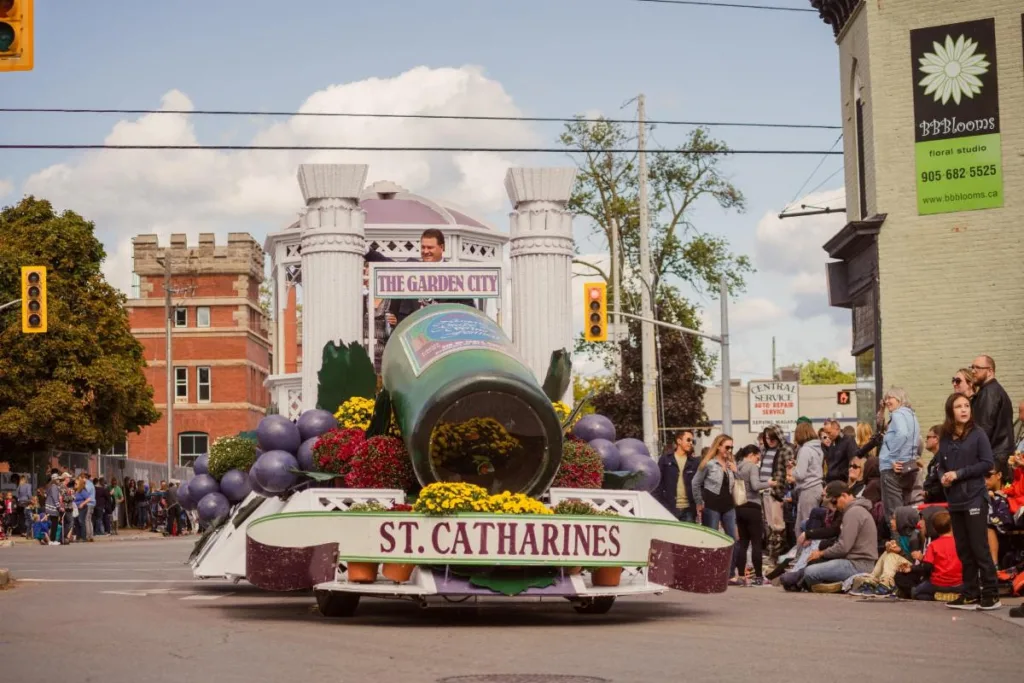 Photos by Niagara Wine Festival