While Niagara is known for its exquisite natural beauty and renowned food and wine scene, we are also home to a vibrant arts and music community in Niagara. There are many museums, galleries, theatres, and music venues that showcase the works of talented local artists and performers.
National Indigenous Peoples Day Exhibits
Now until August 31
The Niagara Falls History Museum celebrates National Indigenous Peoples Day with two new art installations. These pieces were created by Indigenous artists Tracey-Mae Chambers and Nadya Kwandibens.
#hopeandhealingcanada is a textile piece created by Tracey-Mae Chambers, a Métis-settler visual artist, and constructed using red wool, silk, and cotton yarn. She has created over 100 installations at residential school historical sites, museums, and art galleries since 2021 and aims to start a conversation about decolonization and reconciliation through her art.
The Red Chair Sessions created by Anishinaabe (Ojibwe) artist Nadya Kwandibens is a portrait series that focuses on the acknowledgment and reclamation of Indigenous lands and the revitalization of Indigenous languages.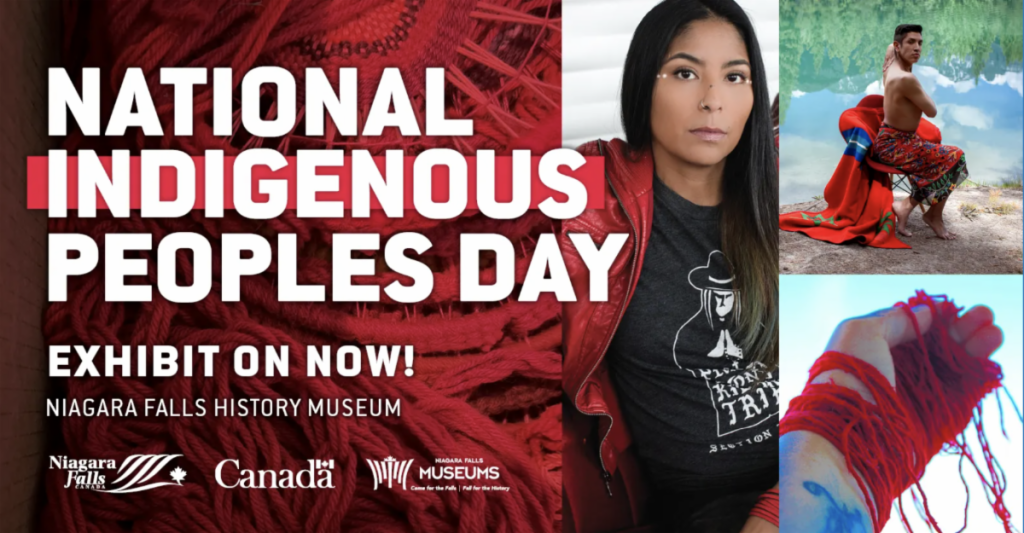 Photo by Niagara Falls History Museum
Music Niagara Festival 2023
Now until August 29
In partnership with the Shaw Festival, Music Niagara celebrates its 25th Anniversary Season with incredible performances at local venues. Tickets can be purchased by calling the Shaw Festival Box Office. Make sure to check out their deals for students, or save on bundling four or six concerts.
Upcoming Shows:
Ravine Estate Winery
Monday August 7 – 7:00pm
Toronto All-Star Big Band
St. Mark's Church
Friday August 11 – 7:00pm
Emma Meinrenken in Recital
Grace United Church
Saturday August 12 – 7:00pm
Kiri Quartet & Friends
Grace United Church
Sunday August 13 – 2:00pm
Masterclass with Kiri Quartet: Behind the Scenes of Music II
Ironwood Cider House
Sunday August 13 – 7:00pm
The Royal Conservatory
St. Mark's Church
Tuesday August 29 – 7:00pm
Season Finale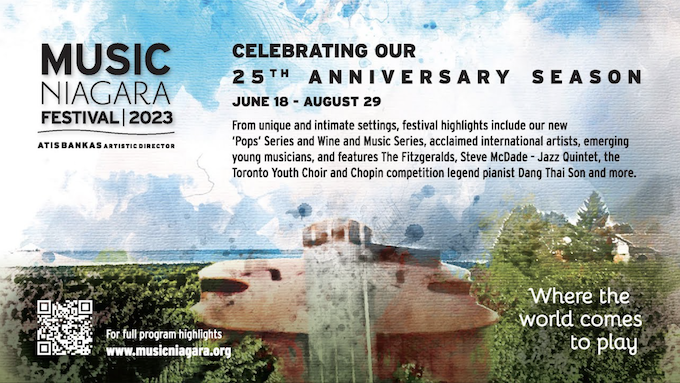 Photo by Music Niagara
Twilight Tuesdays at Firemen's Park
Now until August 29
A free concert series at Firemen's Park every Tuesday from 7 pm until dusk until the end of August. Held for over 33 years, the bandshell will feature top local talent, and guests are encouraged to support the Soups and Things food truck.
Fort Erie Legion Band
August 1
Marv and Karyn
August 8
Brett Baker
August 15
Buzz Hummer
August 22
Bobby Allan
August 29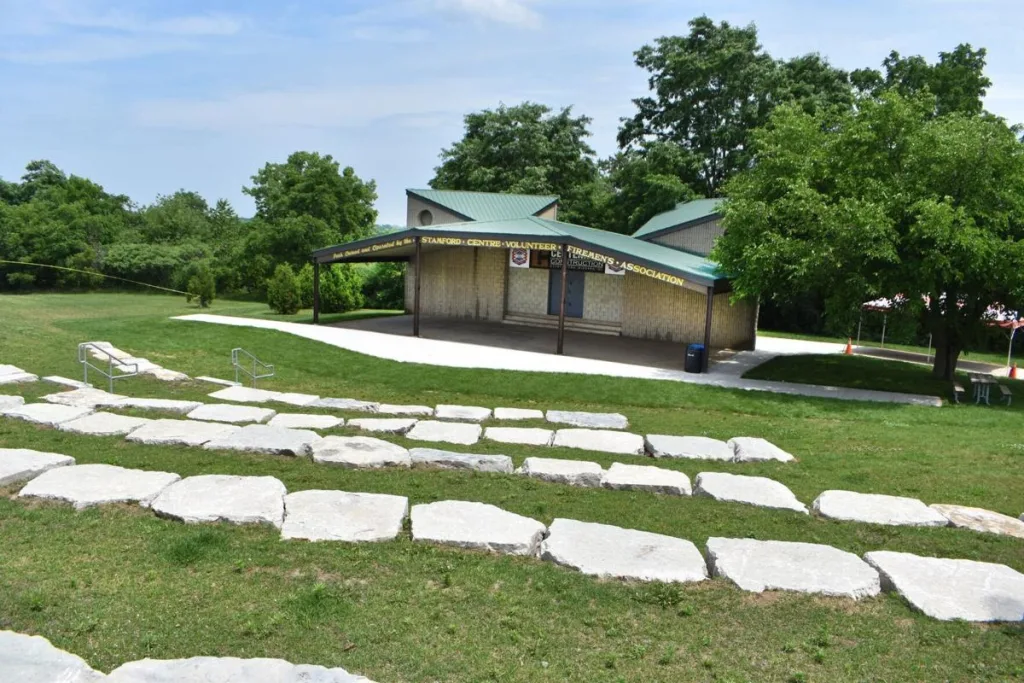 Photo by Firemen's Park