Visit Niagara Falls
The city of Niagara Falls has long been hailed as one of Ontario's best tourist attractions. With fun activities and excursions to try, there is so much to experience! Not only is it home to the beautiful Falls, and incredible walking trails, but there are so many great places to try from restaurants, breweries, and attractions. We are featuring our local Niagara partners to help make your time in Niagara amazing!
Stay in Niagara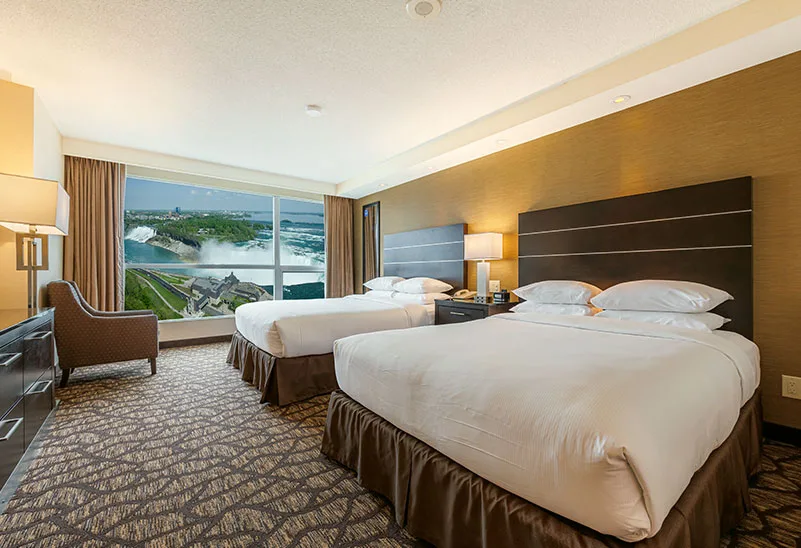 There are plenty of great options in Niagara Falls for accommodations. Whether you are looking for a quaint bed and breakfast, a cozy but luxurious stay close to the wine region, or a fantastic stay close to all of the action and attractions, there is sure to be something for every type of traveler. The Embassy Suites by Hilton Niagara Falls – Fallsview is one of our recommended stays if you're visiting Niagara. It's conveniently located right in the heart of the Fallsview District with 42 floors. The hotel offers suites that provide a beautiful and unobstructed view of the American and Canadian Horseshoe Falls, and they have some incredible offers on hotel stays so be sure to check out their monthly Hotel Deal.
See Niagara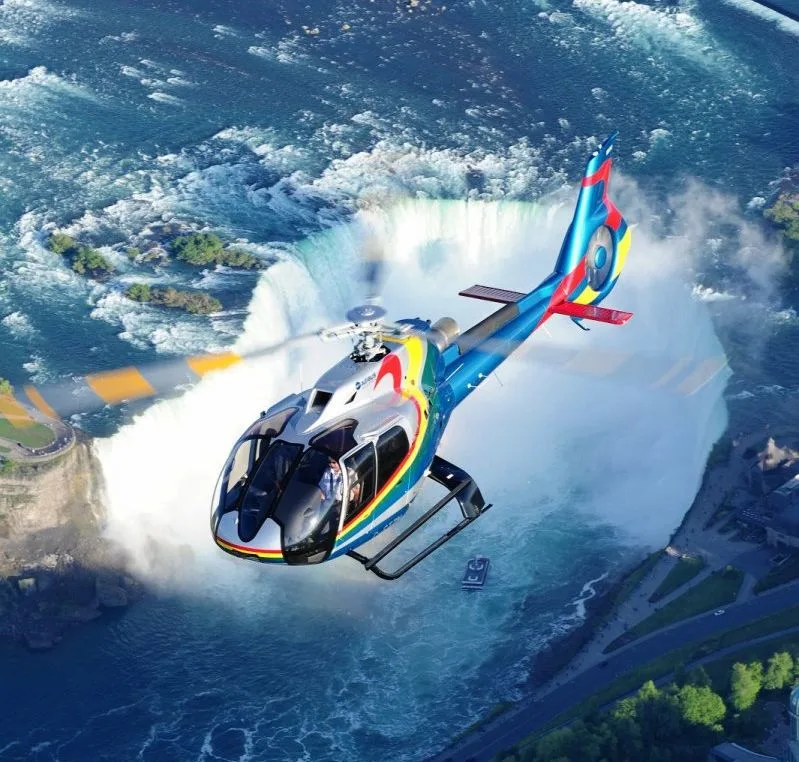 During your stay, there are a variety of ways to explore the city. If you're looking for a great guided tour throughout Niagara, we recommend Niagara Air Bus which has a fleet of incredible vehicles and knowledgeable staff. If you're looking to get up close to the Falls, Niagara City Cruises can take you right up to the cascading waters. Another unique way to see the sights like never before? Try out the Journey Behind the Falls and take in the roaring waters but be careful of the spray! Visitors can also take a tour of the Niagara Power Station which allows you to descend 180 feet and come out through the 2,200-foot-long tunnel. If you're looking to get your feet off of the ground, one of the most unique experiences in the city is with Niagara Helicopters where you can soar above it all.
Eat in Niagara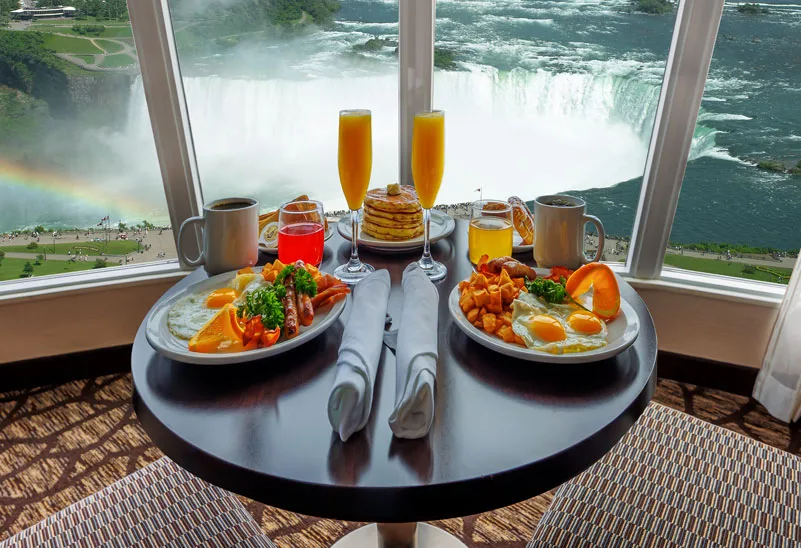 During your stay at Embassy Suites, you don't have to travel far to enjoy some of the best restaurants in the area. With a variety of settings from a more casual and family-friendly TGI Fridays, to a fine dining experience at The Keg Steakhouse + Bar, you can enjoy your meal while taking in a spectacular view. Or, order in a special breakfast to your room!
Photos by Embassy Suites Niagara
With the help of Niagara's best, we know your time spent in Niagara Falls will be a memorable experience. We can't wait to welcome you!