Niagara is home to world-class amenities and sights. With a rich history and deep cultural roots, we know that our communities and Niagara's future as a destination rely on us working together to cultivate growth and foster a responsible and sustainable plan to attract visitors from all over the globe. Our shared goal is to cement Niagara's place on the world stage as a top destination with first-class service, natural beauty, incredible travel opportunities, and a bustling local community of businesses and events.
We have already seen increased travel and tourism across the globe and we believe it is our responsibility to empower the tourism industry here in our backyard. Through a powerful new marketing campaign that leverages data-driven strategies, and working closely with our partners, we will help to create and expanTraveld current market segments and drive positive growth to our communities through increased spending, tours and travel, and overnight stays.
With industry stakeholders, business leaders, and dignitaries present, the Destination Niagara team hosted a launch event at The Crystal Lounge at Ruth's Chris. With DestinationNiagaraFalls.ca serving as the anchor website and Ownera Media as the marketing agency engine, both companies are actively mobilizing travel and tourism packages, branded content, and showcasing the statistical performance of online and offline media outlets to major markets cast throughout 2023.
In order to provide quality travel-inclusive packages that take the stress out of planning, Destination Niagara in collaboration with local hotels, restaurants, and attractions, has created custom packages tailored for both individuals and groups with a focus on local excursions and getaways.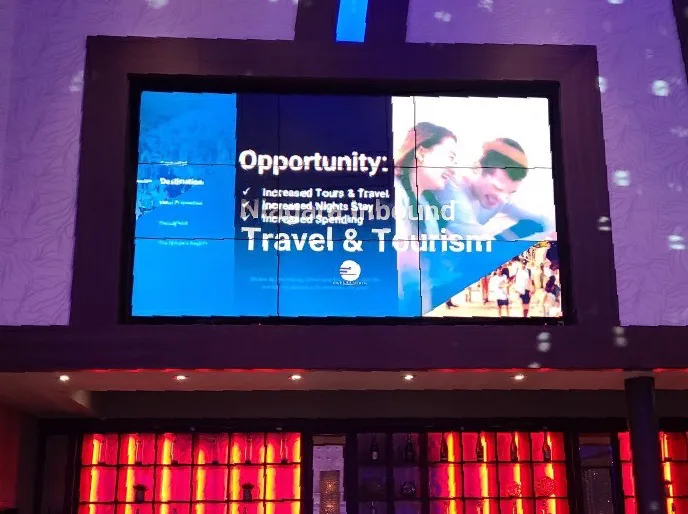 We are extremely thrilled with the number of businesses reaching out to see how they can get involved. To learn more, please reach out to connect@destinationniagarafalls.ca.
A special thanks to the fantastic team at Ruth's Chris for sponsoring the launch event and providing first-class service to all in attendance.